Category: collected ideas and unfinished plans
A proposal for a public work in Aleksanterinkatu, Helsinki
The work restricts and unites areas into internal and external, open and closed. The plans for Aleksi, with heated sidewalks and cityscape development projects suggest that the street as urban space is becoming even more restricted – the control is increasing. In a similar spirit, the Esplanadi Park used to be a private park for the upper classes, off-limits for the common people.   My themes in planning this work included rural depopulation, affluence in urban Helsinki and the narrowing horizons for some people in the suburbs, marginalization. In the Eastern suburbs such as Myllypuro, people stand in soup lines – in Aleksi, they queue to buy stocks.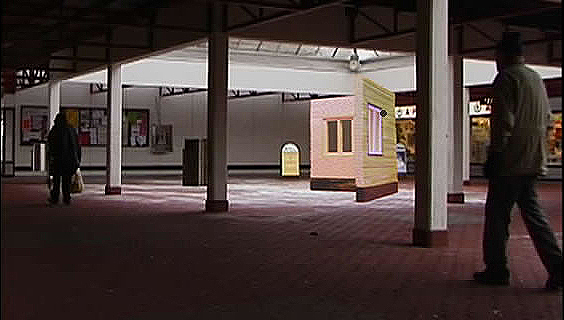 The Myllypuro Shopping Centre / A Corner of a House
The second part of my proposal was inspired by the unused light court in the Myllypuro Shopping Centre. After the massive Itäkeskus mall was built nearby, the role of the Myllypuro Shopping Centre has diminished. It is deserted. Only the bar and the pizza joint still have customers. Having lost its commercial status, this space has become marginal.