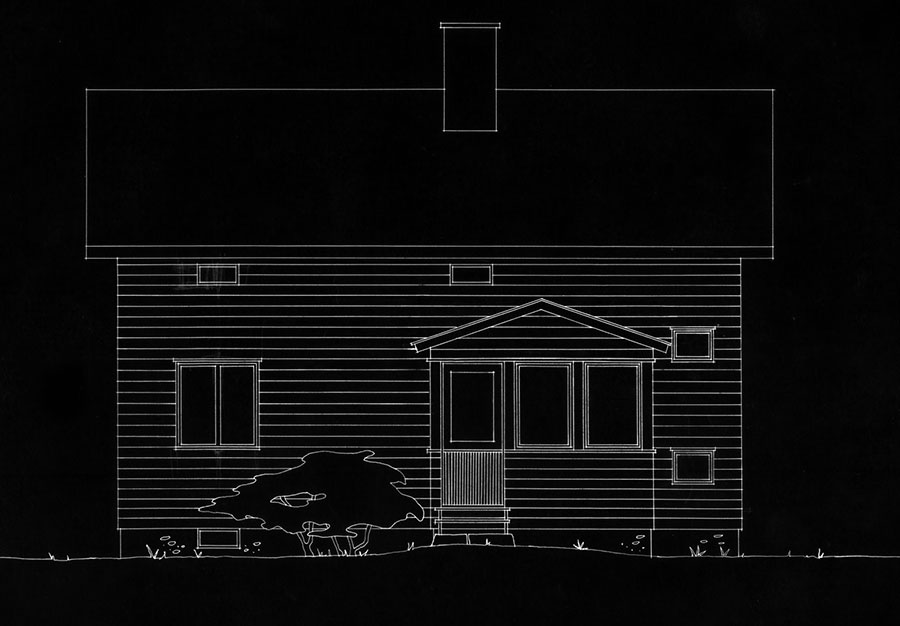 During my three-month stay in Beijing, I displayed Finnish "veteran houses" cast in coloured concrete sized 1.7 x 2 m in the Eight Homes suburb. Tears, clefts and "free" land are found only on the edges of the suburb, where illegally built houses have been violently torn down. It is precisely here, in the border of the Eight Homes ghetto area, where I set up my "veteran house" installation, Separator. The starting point of the work is the type-planned house familiar to all Finns, the veteran house, which was built after the war to ease the housing shortage and to alleviate the pain and homesickness caused by the land and homes lost in war. The veteran house evokes a variety of strong social and cultural images, which have changed significantly in the course of time. This type of house has become the almost mythical source of safety and privacy. Nowadays, it represents the traditional values of Finnish identity, masculinity, happy family and proper house-building.
The noise or disturbance caused by Separator in its environment depends on the viewer's cultural context: the associations it evokes in Beijing and in Finland are inevitably different from each other. Familiarity may tone down the irritation made apparent by the disturbance and make the disturbance easier to observe and verbalize. Separator is an image that offers points of contact to memory, reminiscences, local history and the typical characteristics apparent in the space. What interests me the most in this structure is its physical and material collective nature: how a building can act as a crystallizing or controlling agent of a private physical and psychological experience, as a nest, a womb, a provider of safety, which simultaneously defines boundaries and separates us from other people. One of my central questions is how we imagine other people to be and what our relationship to them is. Thus, Separator also refers to mobility and otherness. The separator separates other people from us. We are here, in the centre, other people are somewhere else, behind a border that is eternally changing and moving.

The work consists of three veteran houses cast in coloured concrete, photographs and a veteran house made of fabric. In addition to Beijing, the work was shown in Lappeenranta, Finland, in the Kantri & Urbaani exhibition in the 2009. The Canvas House was exhibited at the Karjala-exhibition at the Joensuu Art Museum in 2012 and at the Kunsthalle Helsinki in the 2013.